9 steps to design your perfect living room
The living room is one of the most important rooms in your home and where many people spend most of their waking lives.  It's the place where you spend your precious family time, watching movies, listening to music, relaxing and the place where you socialize with friends.  So getting the right mix of style and functionality to suit your space can cause a few headaches.  Here is our handy 9 step guide to creating your perfect living room;
Determine your natural focal point
You may have a beautiful fireplace, bay window or media unit that is the natural focal point of your room as soon as you enter. You may want your room to revolve around a particular piece of art, light fixture or colour. Once you have decided on your focal point the rest of your room should be designed to compliment and accentuate it's features.
Research for inspiration
Whether you have a basic understanding of the type of room you want to create or you're still struggling for inspiration, search Google Images or Pinterest for examples of completed projects from other people.  Seeing finished rooms is a great tool for the imagining of your own space.  Often people will start the search with a particular term that is really important to their design.  Use your focal point, shape and size of the room to begin, you may have a sofa in mind or a particular colour.  You could use an emotive search such as "calming living rooms" or a descriptive search such as "funky/cool/modern living rooms".  Once your search is bringing up scenes that you like, collect all of your favourite images together in a separate folder. You will then be able to pick different aspects from each image that you like for your own room.
Choose your colour scheme
By now you should have a good idea of the sort of colours you want in your room. It's always a good idea to get fabric samples, tester pots of paint or samples of wall paper to try on your walls.  You want to make sure that the colours work in your home as they will look different under your lighting than in your local DIY store.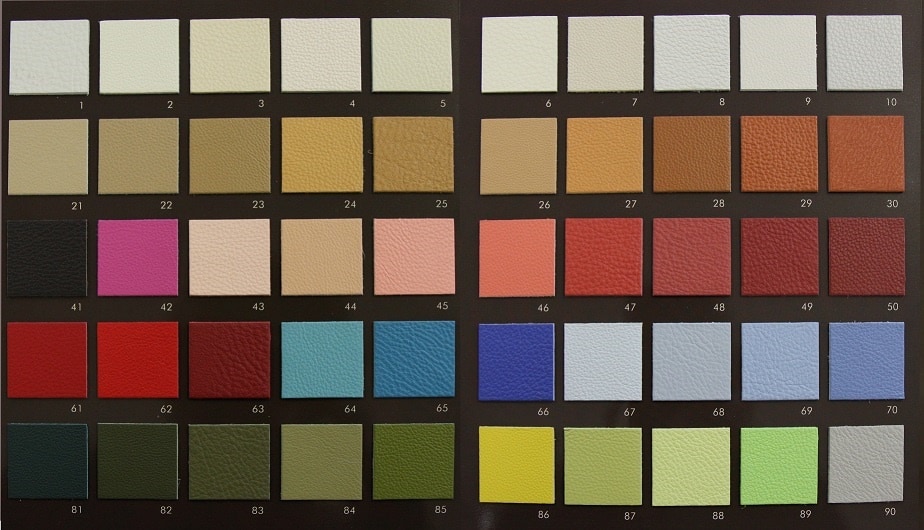 Know your space
Know your space and how you use it.  You might really want a corner sofa but it just wouldn't work with the shape/size of your room.  Be honest with yourself about what will fit and what will look best.  How will you use the room?  Will it mainly be an entertainment room perfect for watching movies, a room for socialising, or just a room for you to relax in?  Choose the furniture to suit your needs, be it electric recliner sofas and chairs or corner units for spreading out on and getting really comfortable, or more upright compact seating to make the most of your room size and enjoy a more upright seat.  (If you're not sure which sofa will suit you best, read our handy blog "choosing the right sofa for you" for top tips and advice).
Start shopping
Once you know what style you are looking for you will need to enter into the fun bit, the shopping phase.  Although your room isn't ready for your furniture, blinds/curtains and flooring yet, many items will have a long ordering period and will need to be picked well in advance of the completion of the decorating. Our sofas for example are sourced from all over the world and typically take between 6-12 weeks to be manufactured and delivered.  Some of our TV units are same week delivery but many are 6-8 weeks.   Even Wall and ceiling lights can have a long wait depending on what you choose.  So check stock levels or order in plenty of time to avoid disappointment.
Now you've picked your colour scheme, it will be much easier to choose you're furniture.  With your sofa you will be looking for either complimentary or completely contrasting colours to your walls and flooring.  There are a couple of options when choosing your fabrics, firstly you can stay fairly neutral on the main body and pick out your colours in the back cushions or scatter cushions. Many of our manufacturers give you multi-fabric options on all cushions especially Fama and Ashley Manor.  The beauty of this is that you can easily change the look of you room without breaking the bank simply by changing your cushion covers, accessories and with a new coat of paint on the walls. The second option is to make your sofa set the feature of your room and choose very bold, striking fabrics to make it your showpiece.
When deciding on your cabinet furniture such as TV units, sidetables, sideboards and coffee tables, you will need to pick what material you would prefer in the room. There are a few choices these days with wood, glass, ceramic, marble and gloss all available. Try to keep some consistency with the choice of material although a show stopper coffee table can add a bit of wow to your room.  Many coffee tables now come with some sort of motion for either style or space saving reasons, see our motion coffee tables video on youtube for more ideas.

Decorating
Once you have your flooring ordered you'll need to start with the dreaded decorating. We spoke to our local expert decorator James Hope for his top tips;
"Prepare all surfaces first by removing all unwanted wall paper dirt and debris, and filling any cracks. When the surfaces are ready, make sure your carpets and furniture are either removed from the room or well covered with dust sheets. You can then begin painting or papering, starting with the ceiling and making your way down.  If you're having new flooring and furniture ideally try to give the paint a few days to settle first.  Top tip, use a primer on your wood work first, such as the skirting and door frames.  It doesn't take much time and will give you a much smoother finish."
If you're not much of a fan of decorating you can always save yourself a lot of time and hassle by calling in the experts from the start.  (Call James for a quote on 07765 847326)
Bring it all together
Try to give the paint from your decorating a few days to rest before you have your lighting, flooring and curtains/blinds fitted.  Start with the lighting and blinds/curtains before putting down your new flooring to avoid any unnecessary damage.  Now you can start bringing in the furniture. If you have a new carpet you may want to use some of the cut offs under your heavier furniture to avoid denting the carpets too much while you make your minor adjustments and decide on their ultimate position within the room.
Accessories
Your room will now be almost done but not fully complete until you've accessorized with occasional pieces, lamps, pictures & mirrors.
A well-placed mirror can help add light to a room which doesn't get much sun, whilst also creating the illusion of more space. Or if you've chosen to go with fairly neutral shades on walls, windows and furniture, colourful artwork can provide the brightness and interest needed to finish your room.
Colour-matching your art, lamps and accessories can help bring a room together. For example, if you love the shade of Gold in a your "Golden Sphere" picture, try to use it in other items. A gold vase on the window sill and a hint of gold in a table or floor lamp can help the finished look of the room. Don't feel you have to stick to one accent colour either, a touch of orange can help warm up the blue tones you've chosen. If you want to be bold but didn't feel you could risk bright colours on your larger items, now is the time to make a splash and add some spice!
Relax and Enjoy it!
You've done all the work and now is the time to sit back and relax with a glass of something nice and enjoy your new space.
Thank you for reading, we hope you can use our ideas to create a room that will give you happiness for many years to come.
Louise Appleby
Director
P.S. If you are still struggling with your room design we offer a FREE home visit interior design service  for local customers where I will come out to your home and work with your ideas for the room to help you create your perfect space.  Visit our website here for more information.  If you aren't local you can always email me some pictures of your room with dimensions and I can offer some suggestions. Email all enquiries to; [email protected]
https://miastanza.co.uk/wp-content/uploads/2015/03/IMG_6691-WO.jpg
667
1000
Nick Lightowler
https://miastanza.co.uk/wp-content/uploads/2020/10/Mia-Stanza-Logo-website.png
Nick Lightowler
2017-10-16 13:05:34
2021-06-24 09:57:55
9 steps to design your perfect living room