We love leather and our manufacturers use only the finest quality, sourced from around the world.  The hides are completely natural and the variations in shade, grain and texture add to their charm.  Each piece takes on a new character and is completely unique.  In order to keep your leather looking at it's best you should always follow the manufacturers guidelines, as there are various leathers that need to be treated in different ways.
Firstly you need to identify what type of leather you have on your sofa, if you can't remember (which is likely as it isn't the most exciting subject in the world) then a quick phone call to the retailer should help you get your answer.  For more information on the different types of leather visit our blog, "What type of leather should I choose for my new sofa?" where you will find information on the most popular leathers used by modern sofa manufacturers.
For this blog we'll be concentrating on aniline, semi-aniline and pigmented leathers.  Leather is a very durable and hard wearing sofa material and most of the time your suite will just need a quick vaccuum and brush down to keep it looking smart.  But once or twice a year we would advise you to give your sofa a real lift with some leather care and protection wipes and creams.  We recommend and use the kits here to keep our sofas looking their best for display.  But you might find other similar products from your retailer or online.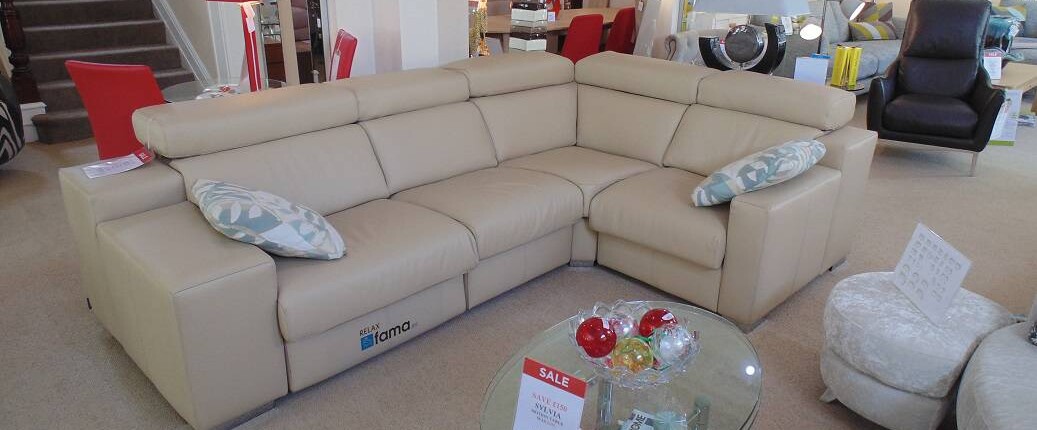 The kits are extremely helpful for protection against water, oil and alcohol stains, and also the prevention of perspiration marks, cracking as well as every day wear.  They will also give a new lease of life to a tired sofa where the pigments have become a little grimy with every day usage.  We treated our cream leather Loto corner unit from Fama shown above.  Up close we could see the effect a year on the shop floor had had on the sofa, but with the use of the leather care kit, sponge (included with leather clean and protect) and half an hours time we were able to restore it to it's former glory.  In the image below you can see the condition of the leather before and after treatment;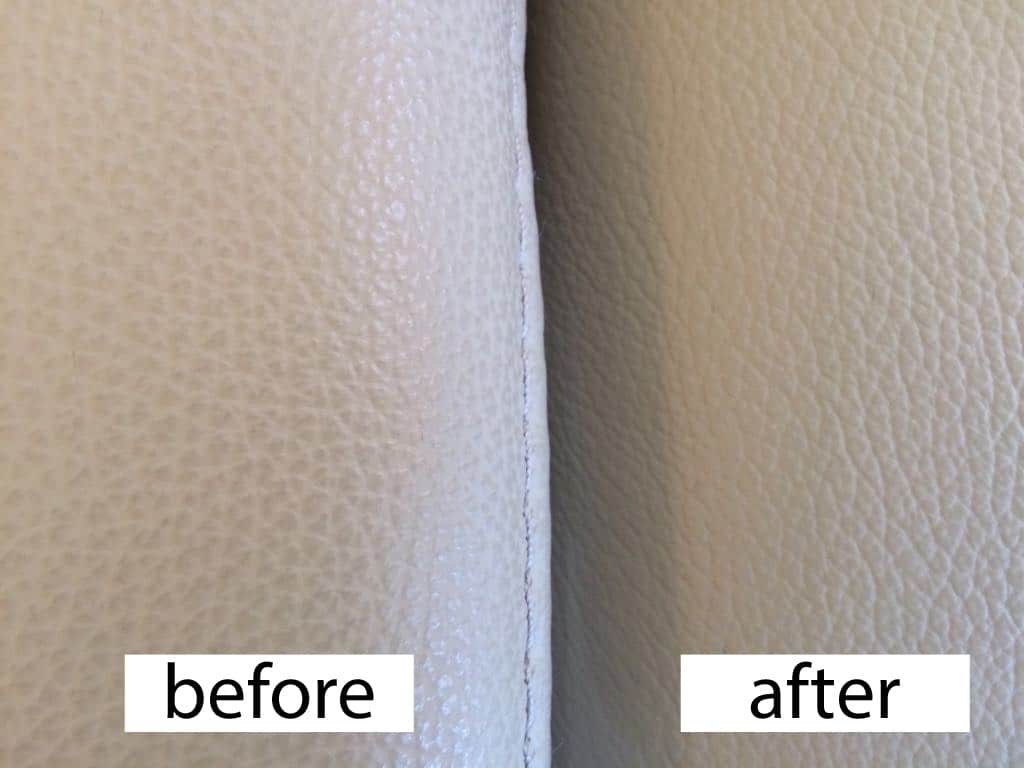 Before you treat your sofa you should always test the creams on a small inconspicuous area of your sofa, such as the back to make sure there are no unexpected, damaging reactions to your leather.
https://miastanza.co.uk/wp-content/uploads/2016/07/leather-before-and-after-1.jpg
768
1024
Nick Lightowler
https://miastanza.co.uk/wp-content/uploads/2020/10/Mia-Stanza-Logo-website.png
Nick Lightowler
2016-07-03 14:33:01
2019-03-05 15:57:07
How to look after your leather sofa