Does curved furniture make you feel better?
We love our curves here at Mia Stanza and we're finding that more and more of our designers are using them in their latest home design ideas. Curved furniture is pleasing on the eye and can seem more sociable, but is this just us or is there any scientific evidence that your interior choices can actually affect your mood? A study in America from the PNAS has shown that; "on average, we urban dwellers spend about 90% of our time indoors, and share the intuition that the physical features of the places we live and work in influence how we feel and act." The researchers tested this idea, concluding that "people typically prefer curvilinear to rectilinear objects" including your home furniture and that "curvature elicits pleasant emotions!". They found that when given the  choice, subjects were more likely to want to enter a room with curved features than straight lines and that they were more likely to find them beautiful.
With this in mind maybe it's time to add a few curves to your home.
What furniture is available with curves?
You can add curves to your room in a number of different ways, from curved sofas, round chairs like the Moonrise rocker and electric recliner armchair , circular dining, coffee and lamp tables and circular or oval mirrors from Deknudt.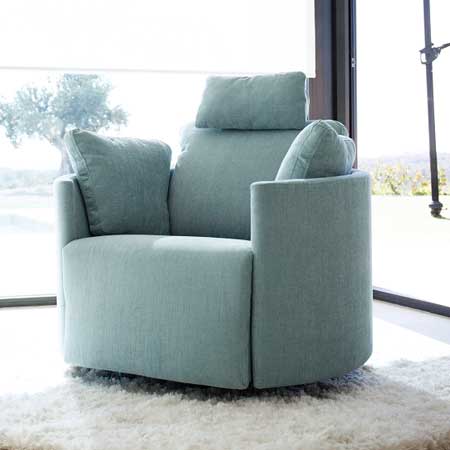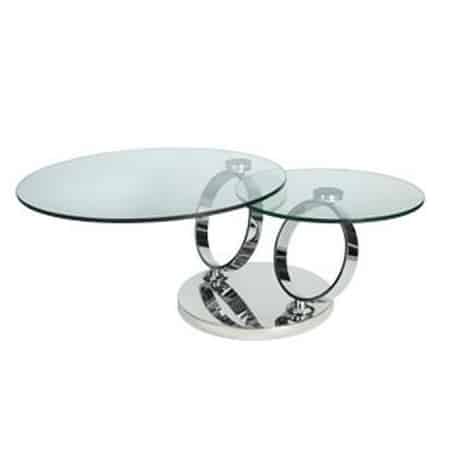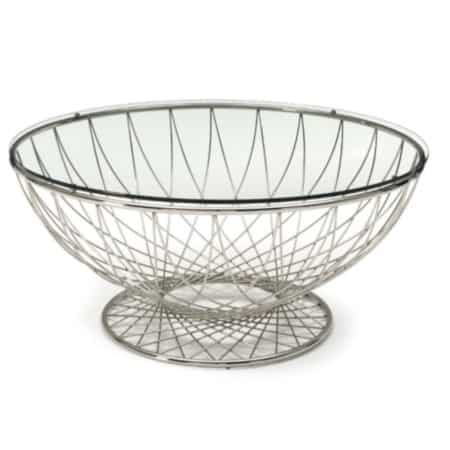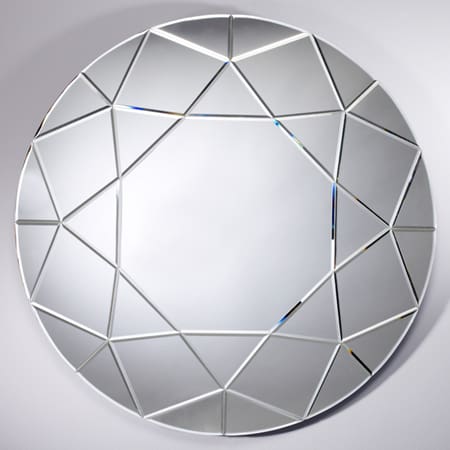 Are curved sofas comfortable?
Comfort is very subjective to the individual, so we always recommend sitting in a sofa before you buy it. What's comfortable for someone else won't always be comfortable for you. With a modular sofa such as the Afrika you can select alternate depths from the choice of units, meaning people of varying heights can be catered for and as usual with a Fama sofa you can always get your feet up and snuggle into the sofa on the deeper modules, with the curved arms hugging you, further enhancing your comfort levels.
Would a curved sofa suit my room?
Know your space and how you use it.  You might really want a curved sofa but it just wouldn't work with the shape/size of your room, sometimes straight lines are just a better fit.  Be honest with yourself about what will fit and what will look best.  How will you use the room?  Will it mainly be an entertainment room perfect for watching movies, a room for socialising, or just a room for you to relax in?  Choose the furniture to suit your needs.
However, with our modular sofas you can usually build the perfect solution for your room. The customer photos below are both from the Afrika range from Fama, showing how you can use the curved and straight modules to enhance your room!
Are round dining tables sociable?
There are number of benefits to a round dining table. It has a smaller footprint than an equivalent square/rectangular option, and with no corners you can sit anywhere around the table giving it more flexibility, but our favourite feature is how sociable they are. Everybody is equal around a round table, nobody is stuck at the end struggling to get into the conversation, and it's no coincidence that King Arthur chose a round table for him and his Knights!
So, add some softer edges to your home today, make your room more inviting and feel better for it. If you need inspiration come on in and we'll show some of our best models to get your perfect curvy look.
If you're having problems choosing the best option for your space, why not pop in or call us on 01270 628836 and let us help or book an appointment for a showroom visit with our interior designer Louise, we'd love to help.
https://miastanza.co.uk/wp-content/uploads/2017/12/Luna-Dining-table-from-Akante-Argile-Ceramics.jpg
783
1000
Nick Lightowler
https://miastanza.co.uk/wp-content/uploads/2020/10/Mia-Stanza-Logo-website.png
Nick Lightowler
2019-06-10 11:58:15
2019-06-10 13:19:41
Love your curves!