To Corner or Not to Corner – That is the Question!
So, it's time to start thinking about a new sofa, where do you start. Well, obviously your budget will play a big part in your decision but how you use your sofa, the style and the comfort will also be major factors.
If your lounge is the hub of the home and the place where you and your family love to curl up at nights then a corner sofa might be the right choice for you. Corner sofas can offer good seating space but may mean that you are all sat quite closely together, great for a family, not so great if Mr & Mrs Smith from next door pop in for a cuppa! The shape of the actual corner section can make a big difference too – a right angled piece which fits squarely into the corner of your room utilises the space well, is a lovely area for stretching out and snuggling up but may not be comfortable for someone to sit upright as there is little space for your legs.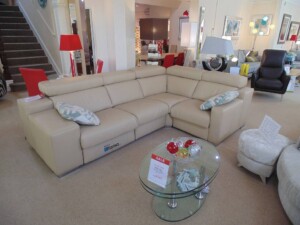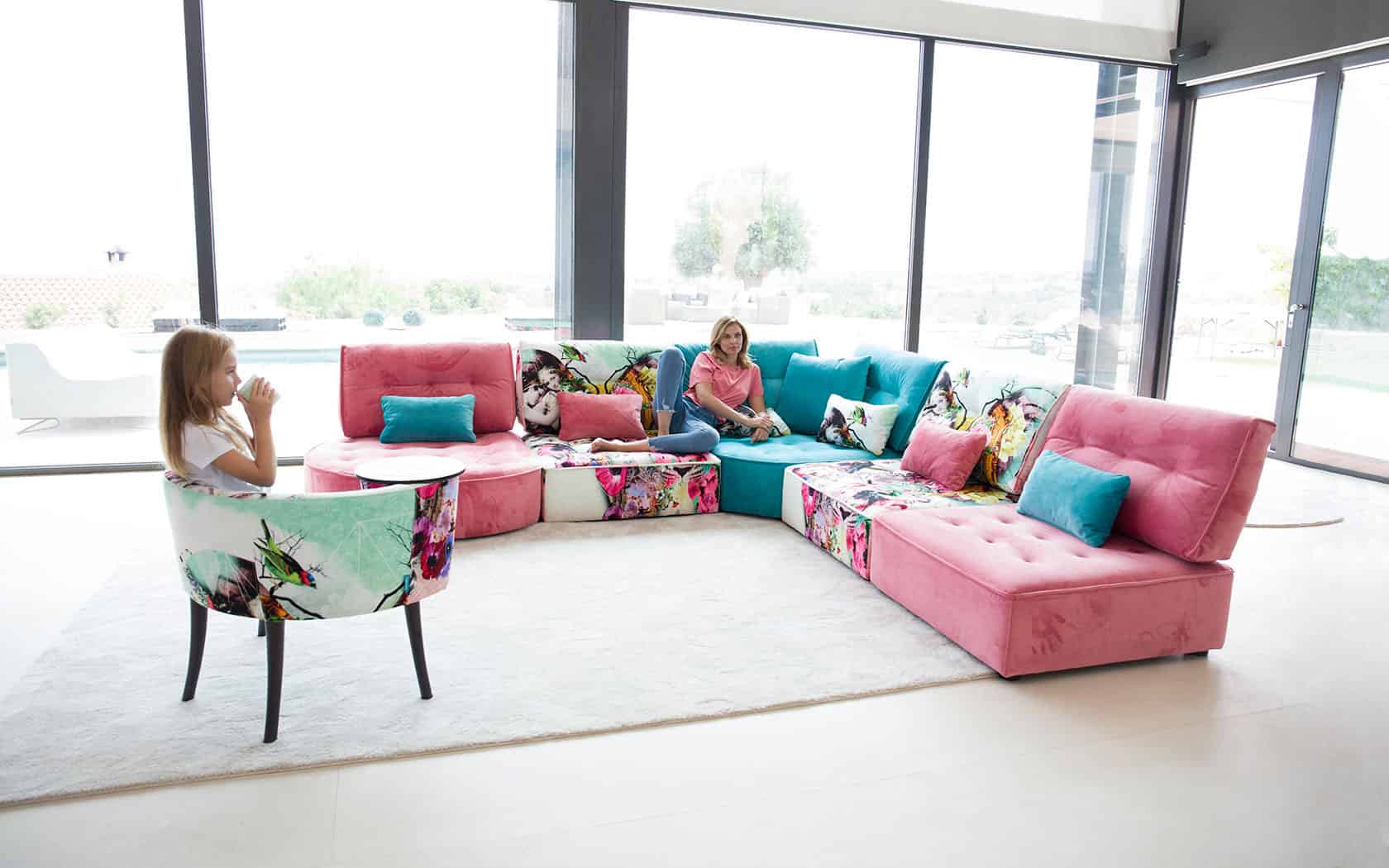 An angled corner on the other hand leaves space for your legs and often enough room behind the unit for a floor lamp to light the corner. This kind of unit can eat into your room a little more though, so measuring accurately is essential. This is why we offer a measuring service to our local customers. Buying a sofa is such a big decision we'd hate for you to feel you've got it wrong.
If you're the type of people who love to entertain and often have friends round for social occasions then you might find that the more formal arrangement of separate sofas works better for you. You can then sit facing your guests and not thigh-to-thigh! Also, if you're one of those people who likes to have change every now and again and see what the big sofa looks like under the window then a corner sofa is a little less versatile and moveable.
Corner sofas, in the right space, can make a room look bigger as the two sections can be pushed almost flush against the walls leaving the rest of the room nice and open. However, if your room is quite dark a lighter fabric would be a good idea as otherwise a corner can look a little dark and 'blocky'. Small dark rooms obviously benefit from light so by leaving space in corners for floor lamps you can draw the eye out to the corner, enhance the look of the room and make it feel brighter and airier, so this is another factor to consider when deciding if a corner group will work.
Corner sofas these days are available in both classic and modern styles so it's not difficult to find a shape that suits. Many of the sofas we sell are also available as corners and vice versa. Some are completely modular, meaning that if you have a specific space to fill then it can be planned to fill the area as closely as possible, with options on seat and arm widths.
Then there are chaise sofas which are like an ordinary sofa but with one seat at the end elongated to a chaise longue for stretching out on. This type of unit is good if you have one long stretch of wall but not so much room on the return wall. However, if you're short on space and seating a sofa with a footstool pushed up to it can give a similar look to a chaise sofa but with the added bonus of being able to move the footstool to offer an extra seat.
You might also think about the shape of your room, if you have curves then there are beautifully curved corners which could suit the space perfectly. These can be designed to curve and straighten as you need them to. Even a very square room can be softened at the edges with a little curve.
So, there's a lot to think about when making your sofa/ corner sofa purchase, but just remember every home is different and what the next door neighbour has in their house may not suit your needs. Everyone has their own definition of 'comfort' too so test a few models out and see what makes you smile!
If you are still struggling with your room design we offer a FREE interior design service  for local customers where I will come out to your home and work with your ideas for the room to help you create your perfect space.  Or you can always drop me an email and I can offer some suggestions. Email all enquiries to; louise@miastanza.co.uk