What is a sectional sofa?
Sectional or modular sofas are a common type of seating found in living rooms, kitchen diners or conservatories. Unlike conventional modern sofas, they are composed of multiple independent pieces that may be arranged in a number of different positions to suit your room.
Why are modular sofas good?
The flexibility offered by a modular sofa is very appealing as they can be bespoke built to fit in your space. You can create your perfect design using combinations of straight or curved pieces, corners, angled ends, arms or armless pieces, chaise longues, footstools or recliner units.
The customer photos below show a sofa that we helped to design (using Fama's virtual simulator) with 5 modules from the Afrika sofa range to create a piece of furniture that truly worked for them and their living room. They loved the curved arms of the range to soften the look from the side, using them on both the chaise and the arm unit on the right hand facing side. However, in the corner they didn't want to link the units with a corner seat wanting extra table space instead, so they finished them with armless units, placing a Fama coffee table in the middle. Then they got to choose from hundreds of Fama fabrics selecting complimentary shades to sit well with their existing Art work and rug. So they got to combine their perfect colours, comfort, style and functionality to create a room that they just love spending time in.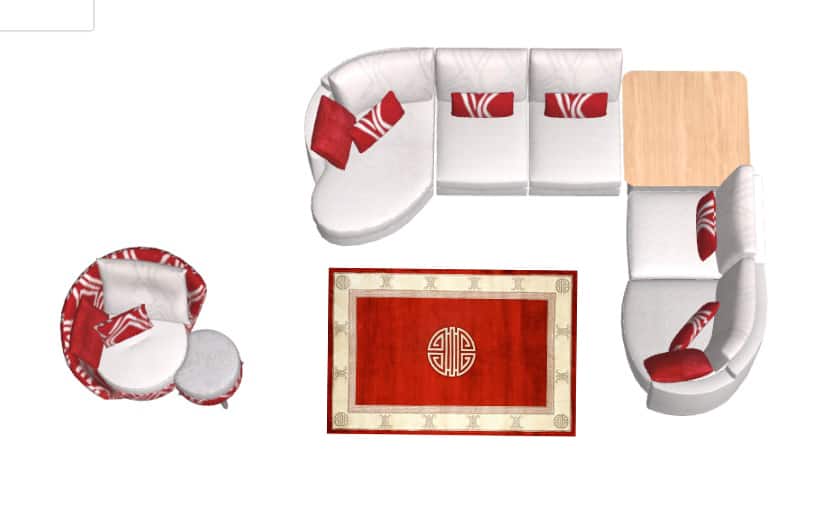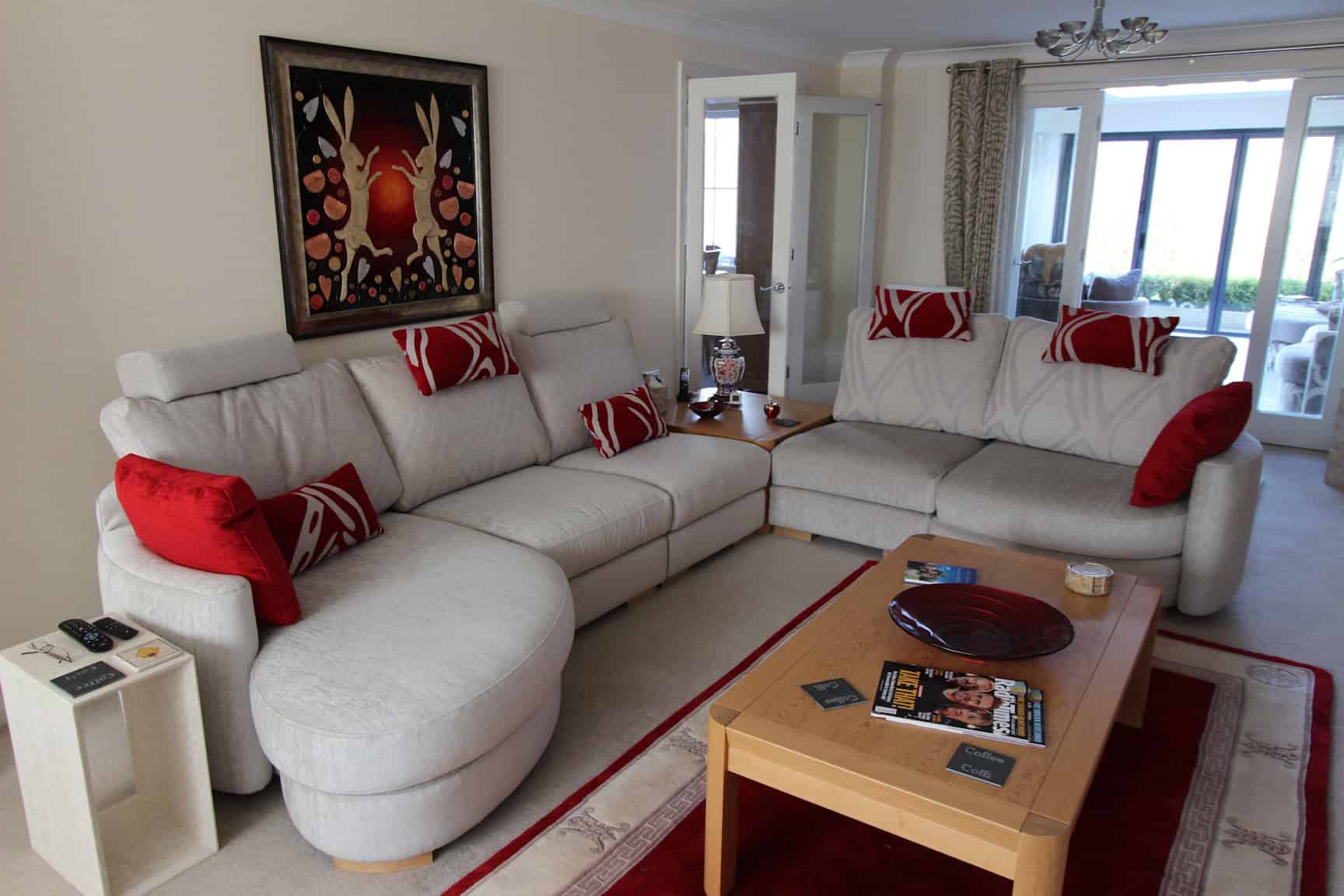 The Corner Sofa
The picture below is from a customer who wanted a corner sofa to finish off their new room. They chose the Arianne Love and were able to find the perfect size with the combination of large corner, 2 x Module A's, 1 curved chaise and small footstool. The Arianne is one of the best selling sofas from Fama world wide and a real family favourite.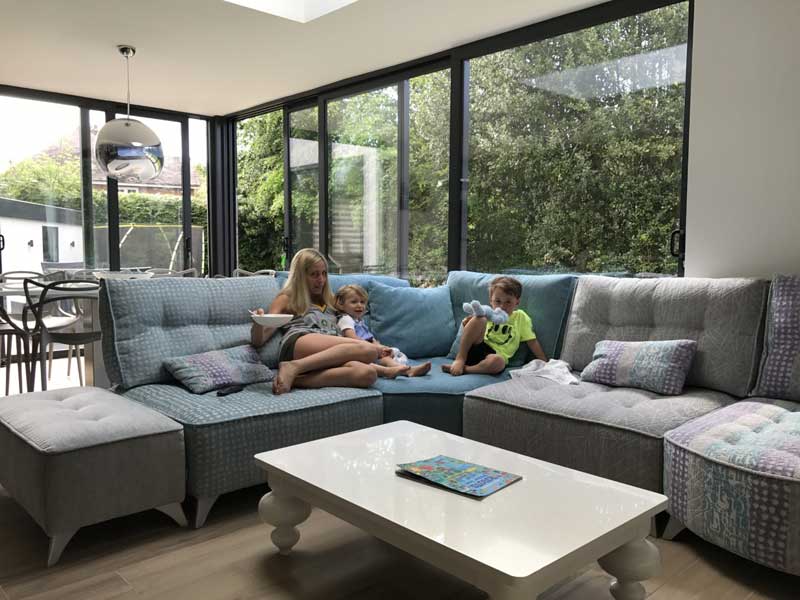 Sofa with electric recliner
If you really want to get comfortable you can use the Loto sofa range which allows you to design your modular sofa with optional electric reclining seats. Shown below in our customers home in one of the hundreds of leather options but also available in over 400 fabrics.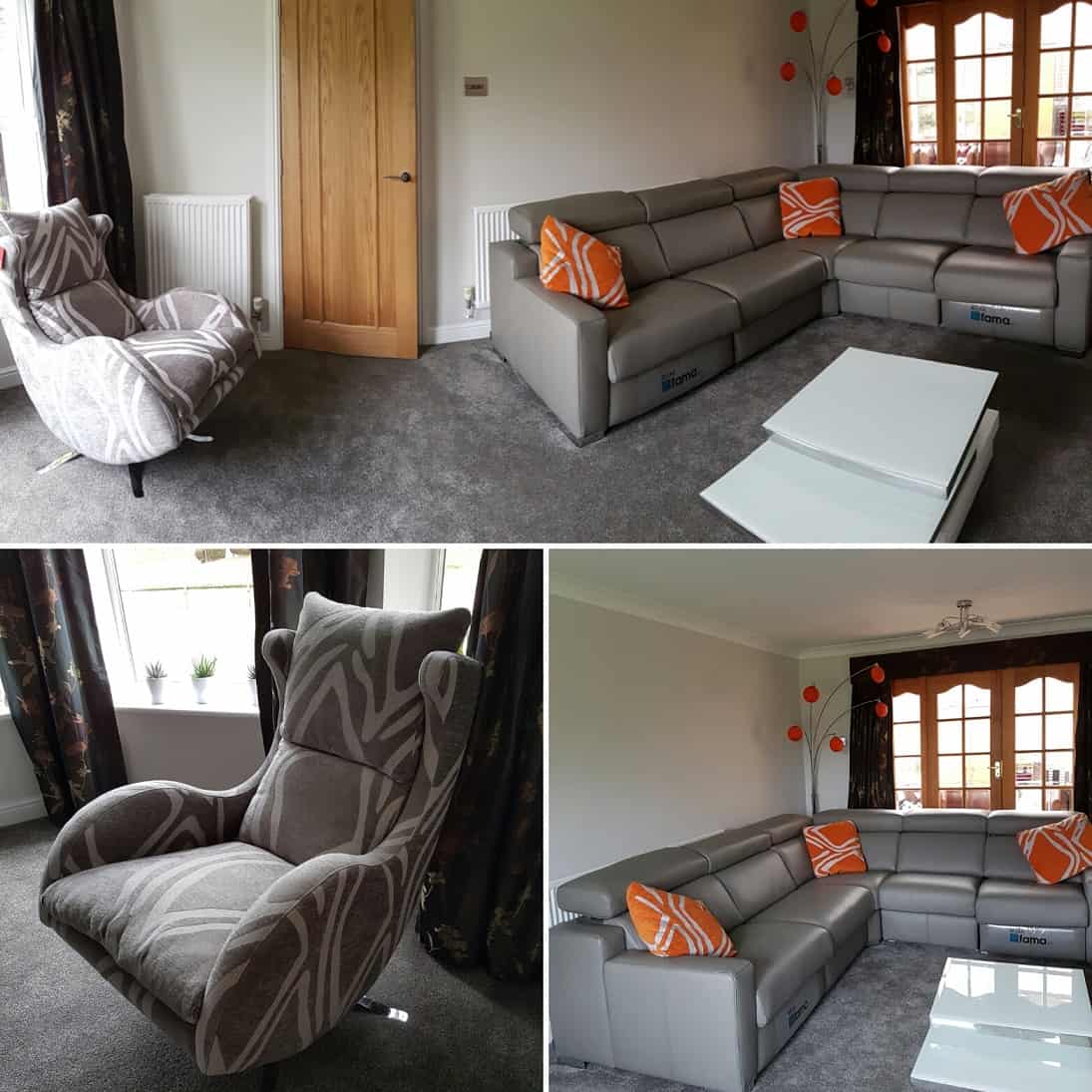 Take a look at the Lotus in action in this video. If you want to talk to our Interior Designer Louise you can book a design consultation in our showroom to go over the details of your project or give us a call on 01270 628836. We can then arrange a call back or a visit to your home.
The possibilities are endless with modular sofas, so get your creative hat on and get designing your contemporary furniture online, or come and see us in our Nantwich store and we'll help you create something fantastic that you'll love for years to come.
https://miastanza.co.uk/wp-content/uploads/2019/02/Arianne-Love-Home-page.jpg
600
800
Nick Lightowler
https://miastanza.co.uk/wp-content/uploads/2020/10/Mia-Stanza-Logo-website.png
Nick Lightowler
2019-02-22 15:21:12
2022-01-12 10:25:46
What is a sectional sofa?